JICPA issued its roadmap toward Net zero
December 26, 2022
 In October of 2021, the Accounting Bodies Network (ABN)*1, a member network of the Prince of Wales' Accounting for Sustainability Project (A4S)*2 , issued "ABN NET ZERO COMMITMENT", a joint statement pledging to implement initiatives to achieve net zero emissions. Therefore, each PAO has prepared roadmap for achieving net zero emissions based on the joint statement. In response to the global challenge of tackling climate change, the JICPA will proactively consider measures and work to ensure that accountants and accounting professional bodies contribute to the achievement of net zero.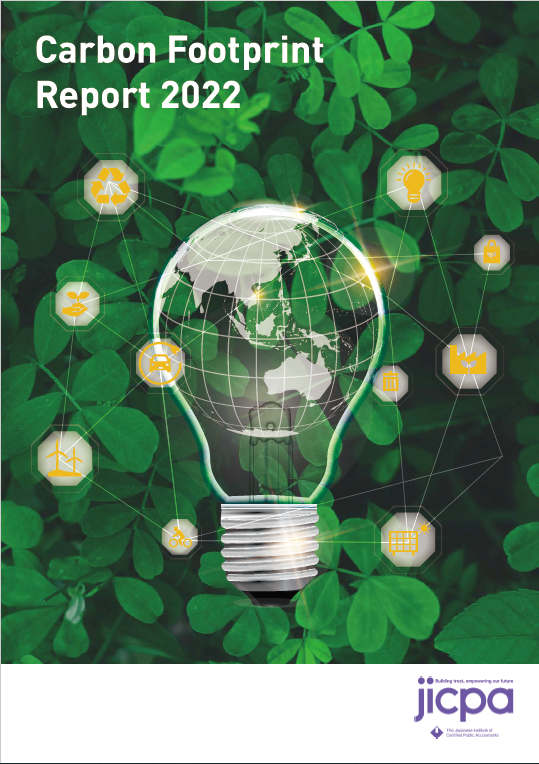 JICPA Carbon Footprint Report 2022
 For details of the journey and progression toward net zero by each professional accountancy organization (PAO), visit a dedicated page on the A4S's website.
(※1)(※1)ABN (Accounting Bodies Network) ABN is a collaboration between A4S and professional bodies across the globe representing more than 2.5 million accounting professionals and students studying accounting across 179 member countries, which account for about two-thirds of all accountants across the globe. For details of ABN, visit its official website.
(※2)(※2)A4S (The Prince of Wales's Accounting for Sustainability Project) HM King Charles III established A4S in 2004, when he was The Prince of Wales, working to incorporate sustainability into corporate reporting and internal decision-making. For details of A4S, visit its official website.